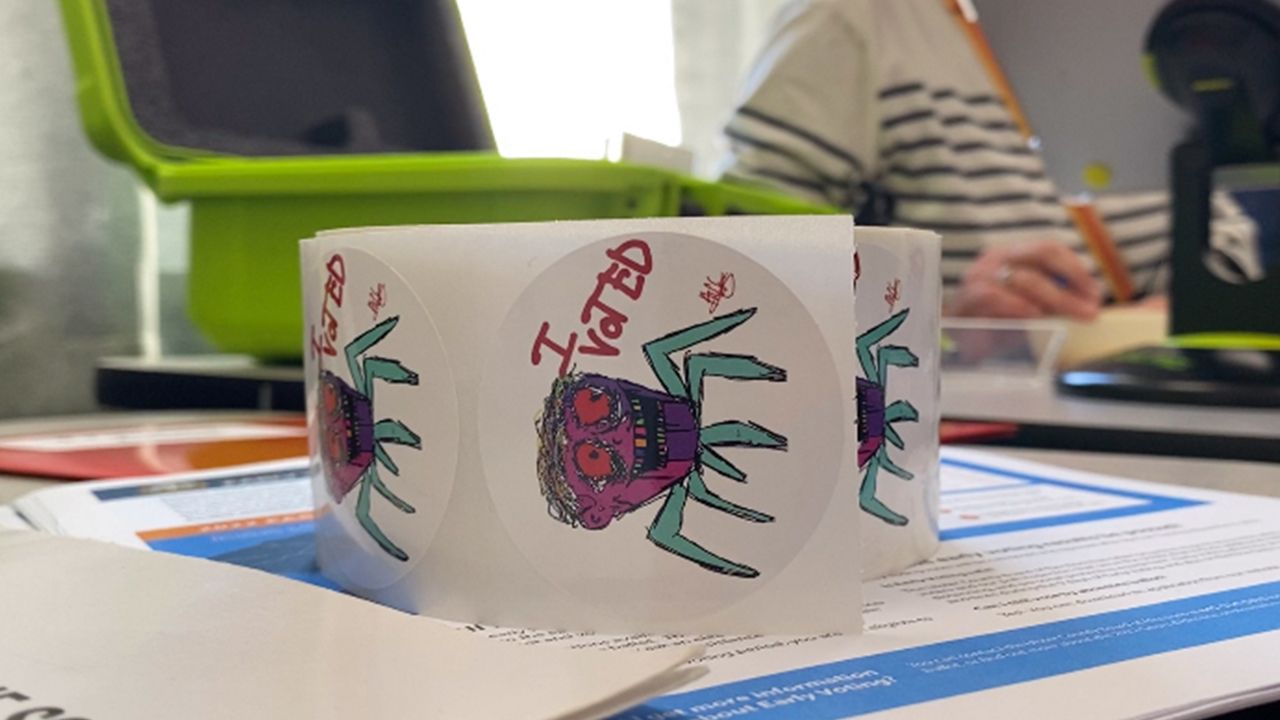 Viral 'I voted' sticker is finally coming to voters
The Ulster County Board of Elections sits on a stash of voting gold – its unconventional 'I voted' sticker that has taken the nation by storm, believed to have been distributed to 90,000 voters during this election.
It came in an email sent by 14-year-old Hudson Rowan. He's a teenager from Ulster County who got creative over the summer to exemplify how he thinks the current political landscape makes people feel.
Ulster County Democratic Commissioner Ashley Dittus said she and fellow Republican John Quigley knew they had a viral sensation as soon as they saw her.
---
What do you want to know
Ulster County Board of Elections expects 90,000 voters this election season
Each voter will walk away with an "I voted" sticker designed by Hudson Rowan
The BOE has 100,000 stickers pending from those taking part in the midterm elections
---
"They were all in the back of my car, and I said to the printer, I said 'you have no idea how many people want this,'" Dittus said. "This was the first submission we received, so as soon as I got the email, I opened it, saw it, printed it out and went around from every office and showed everyone who works here."
It was obvious to the board of elections. The design garnered over 200,000 votes in the contest, as well as some national recognition.
"We tell the election inspectors 'one per person!' We have to make sure we control the distribution of the stickers so that we don't run out and everyone has a chance to get it," Dittus said.
In the end, for some, getting the vote may come down to getting a sticker.
"They are apparently a lot more important than I thought, because people get very upset if you run out of them or don't have them," said Ulster County worker Rebecka Semmelhack. "There was a year where we didn't have one, and literally over 100 people came and said, 'How come [I] you can't get a sticker?' "