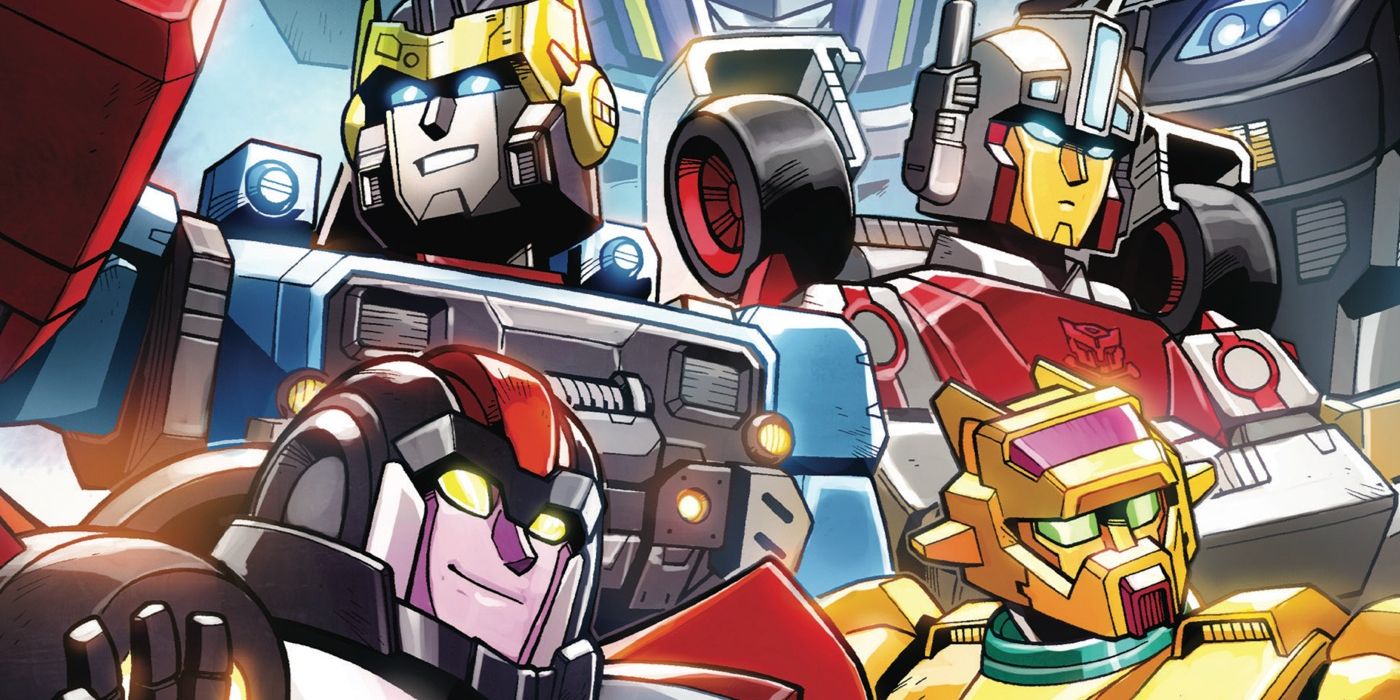 Transformer's Special Ops team defends a planet-wide race in new series (exclusive)
The Wreckers return to save the Mayhem Action Squad's Speedia 500 race in Tread and Circuits, a new four-issue series released in October.
The Wreckers are returning to comics and have their work cut out for them in their latest death-defying series, Transformers: Wreckers – Treads and circuits.
CBR has an exclusive preview of issue 1 in the four issue series. Written by IDW Publishing editor David Mariotte (Hanazuki: full of treasures, Transformers vs Terminator) and drawn by Jack Lawrence (My little pony / Transformers, Sonic the hedgehog), the first issue contains a disturbing message from the Mayhem Attack Squad, Deception's analogue to the Wreckers. The Deception Octopunch tentacle can be seen proselytizing on the decadent nature of the planet Velocitron, where locals race to elect rulers and governments. This system has long been flawed, Octopunch insists, and the Speedia 500 race to decide the ruler of the planet must be dismantled. To prove Mayhem's point of view, Octopunch mercilessly maims Electrons – a runner from the latest Speedia 500 competition – on a live broadcast, promising more violence in the near future.
RELATED: Transformers: Shattered Glass Presents A Universe Of Twisted Mirrors
Transformers: Wreckers — Tread & Circuits # 1 (of 4)
David Mariotte (w) • Jack Lawrence (a)
In the cybertronian colonies, it is difficult to find good entertainment. Fortunately, there are still the Wreckers – brave Cybertronians broadcasting stunts and death-defying actions – all as cover for undercover operations! When the only event bigger than a new Wreckers broadcast, the Speedia 500, a race for government control of a whole world, is threatened, the Wreckers have a new mission: to save the most watched race in the galaxy. .. without getting caught. Wreck and rule!
FC • 32 pages • $ 3.99
Cover A: Jack Lawrence
Cover B: Anna Malkova
RI Coverage: Nick Roche
Transformers; Wreckers – Treads and circuits details the Wreckers' efforts in their race to save the Speedia 500. Originally from Marvel UK Transformers Comic book from the 80s, the Wreckers are an elite team of daring Autobots in the colonies of Cybertron who appreciate fearless tactics and frequently take on dangerous dark operations missions. Renowned for an ever-growing membership including Autobats like Rotorstorm, Pyro and their former leader Impactor, the Wreckers made their last comedic appearance in the 2018 IDW one-shot. Transformers: Demolitionist Requiem.
"The Wreckers are an idea that came from the comics – a team of Autobots willing to do what other Autobots wouldn't do, and who look the hell of a thing doing it," Mariotte said in July during the announcement of the series. "Each iteration has been a little different, and with Jack and [colorist] Candice [Han] on art, this one is going to be a beautiful new take on who the Wreckers are and how they do what they do best. "
RELATED: Transformers Meets Dracula in Hasbro / Universal Mashup
Lawrence, who garnered the Wreckers' very first appearance in 1986, said it was "awesome to really contribute to their legend," adding, "The Wreckers have always felt like a pulp adventure team, and I am delighted to bring some of that sentiment to these pages.
Transformers: Wreckers – Treads and circuits # 1, by Mariotte and Lawrence with colors by Candice Han and cover variations by Anna Malkova and Nick Roche, hits comic bookstores in October.
KEEP READING: IDW's Transformers: Halloween Comic Review
Source: IDW
Wolverine officially hunts down one of his former students
About the Author