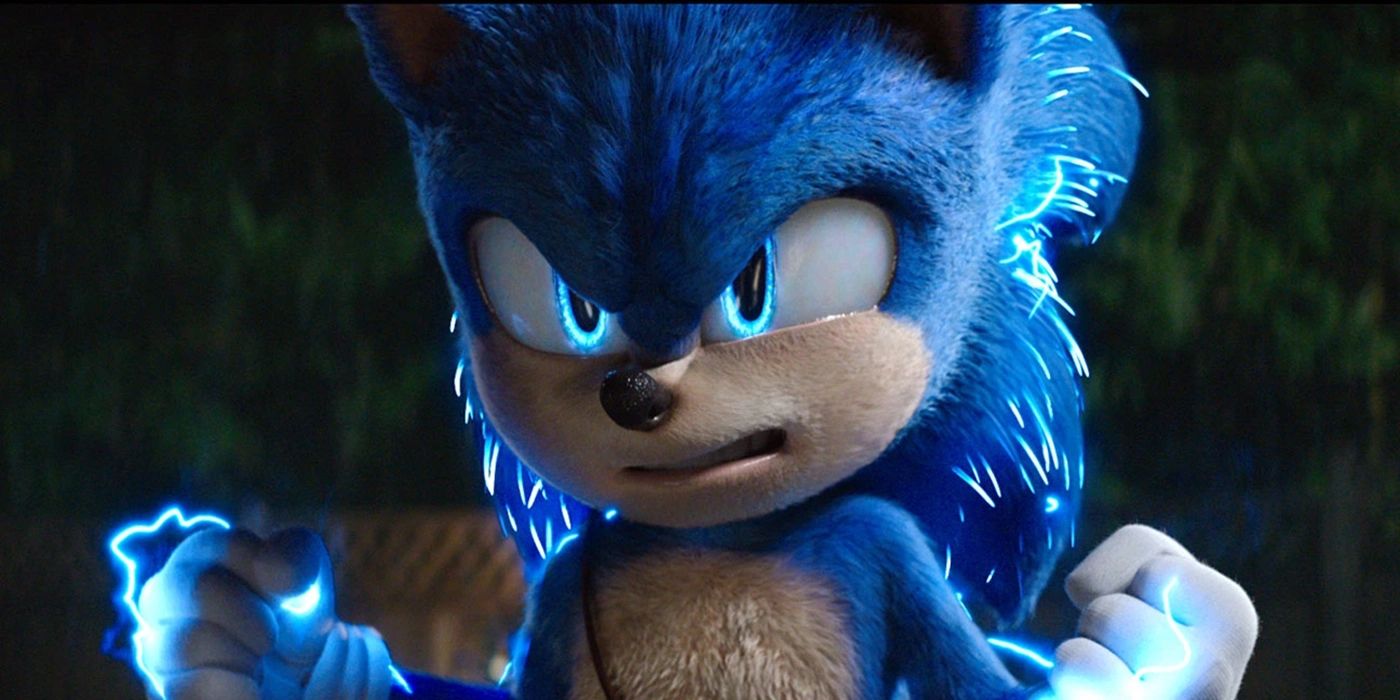 Sonic the Hedgehog 3 Video Game Character Teased by Director
Sonic the Hedgehog 2 director Jeff Fowler discusses a new character hinted at in the film, with plans for them to appear in a future project.
Jeff Fowler, director of sonic the hedgehog 2teases plans for a new character hinted at in the sequel. sonic the hedgehog 2 is a sequel to the hit 2020 video game adaptation sonic the hedgehog. the Sonic video games debuted in 1991, allowing gamers to control the main character, a lightning-fast blue hedgehog as he sped through platform gameplay. Sonic has evolved over the years, seeing the character appear in racing, sports, and even educational games, with the IP extending to comics and cartoons as well.
After directing the first installment, Fowler returns to the director's chair to sonic the hedgehog 2. The sequel also features plenty of returning cast members, with Ben Schwartz voicing Sonic, Jim Carrey as Dr. Robotnik, James Marsden, Adam Pally, Natasha Rothwell, and Tika Sumpter. Besides, Sonic 2 also features Colleen O'Shaughnessey as Tails after teasing the character at the end of the first film and Knuckles the Echidna, voiced by Idris Elba. The sequel story sees Dr. Robotnik return to Earth with his new ally Knuckles after the events of the last film, and Sonic must team up with Tails to stop them.
Related: Sonic's Eggman Is Jim Carrey Doing Riddler Again (And Proving It Was Awesome)
In a recent interview with Comic on sonic the hedgehog 2, Fowler was asked about storylines for games or anime shows he would be interested in adapting later. The director didn't mention any scripts or go into specifics, keeping future ideas tightly under wraps. However, Fowler said a new character is being teased in the sequel, hinting at their inclusion in future projects. Check out Fowler's comments on sonic the hedgehog 2 below:
I hesitate to go into too much detail, only because it is obviously still very early. I will say that we are teasing a character that I am very passionate about. It's very personal for me as a fan.
While Fowler didn't mention any character by name, the world of Sonic offers a variety of options. A few fan favorites stand out as potential options, like Metal Sonic, a Dr. Robotnik creation known to Sonic, or Shadow, a black hedgehog who acts as an anti-hero. There are also characters like Amy Rose, who could serve as a potential love interest for Sonic, or Big, a fat cat known to be a gentle giant.
Since Paramount sees Sonic as a potential cinematic universe, there are options for where and how the teased character will appear in the future. Sonic 3 is already confirmed to be in development and there are also plans for a potential Knuckles series. So as long as the Sonic franchise continues to prove itself, the door is wide open for the world to grow. As for the new character teased in sonic the hedgehog 2audiences can find out who it is when the film opens on April 8.
Next: Sonic 2: Why Video Game Movies Rarely Get Sequels
Source: Comic
Sonic the Hedgehog 2 (2022)Release date: April 08, 2022
Is Moonshot's Leon Kovi based on Elon Musk?
About the Author