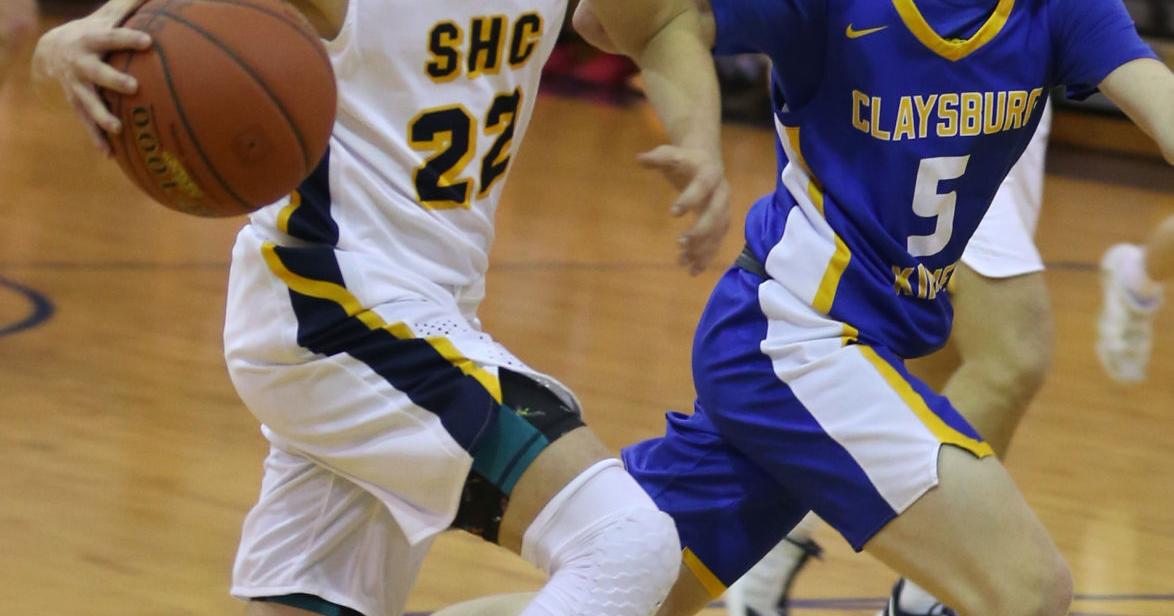 Rockets tame Bulldogs 65-50 | Local
The Southern Huntingdon boys basketball team played a solid game against visiting Claysburg-Kimmel at Orbisonia on Friday to celebrate seniors night. The Rockets opened up a first-quarter lead and held off the Bulldogs from any challenge, claiming a 65-50 win over Inter-County Conference South.
The Rockets now sit 14-3 overall and 11-1 in the ICC South.
"We tried to isolate their shooter and did a decent job," Rocket coach Stacy Horne commented. "We had a few dry spells during the game and they gave us a run, but we responded and did what was necessary. The seniors all had a great night tonight.
Dawson Booher started for the Rockets, scoring 11 points in the first quarter. Ethan Taylor added the other six for the Rockets. Southern's defense held the Bulldogs to 11 points in the frame.
The Rockets kept knocking in the second quarter, knocking down 19 points. Nate Myers started, scoring 11. The Bulldogs couldn't start the offense and Southern held them to nine runs and sent them into intermission by 17.
In the third quarter, the Rockets continued to put points on the board with Taylor nailing 13 of 23 Rockets in the period. The Bulldogs spread 10 points in the frame to fall behind by 29.
Southern hit a few buckets in the fourth to start the mercy clock, then went to the bench.
Taylor led the Rockets with 20 points and Booher hit for 12, while Myers added 15. The Rockets hit 25 of 38 for 66%. They knocked down 34 boards and had 11 turnovers. The Bulldogs had 32 rebounds and 20 turnovers.
The Rocket junior team (7-4) won a 54-35 decision in the preliminary round.
On Monday night, the Rockets take on Fannett-Metal in another ICC South home contest.