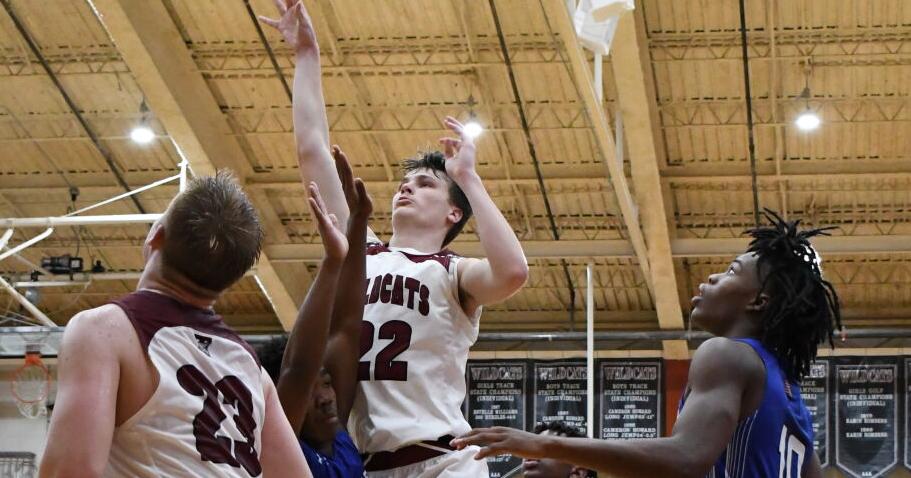 Rockets fly over Tullahoma during holiday tournament | Local sports
The Tullahoma Wildcats saw the Rockets shine in the first round of the Jeff Taylor Christmas Classic basketball tournament, losing a close 71-68 decision to Rockvale in a pitched battle between the hoops teams.
The tilt was close to the tip as the teams clashed in the first. Tullahoma's Krys Uselton led his team in the first with three field goals en route to an 18-point performance, while Brody Melton pitched five for the cause on his way to a 17-point performance on the night.
Two behind after a period, the 'Cats launched a frenzied offensive attack on their guests after falling 18-16 to start second. The second period proved to be Melton's biggest quarterback, as he netted seven for the home side as Will Partin stepped up with four points and Jacob Dixon conceded a 3 point distance. The offensive exit gave the 'Cats a 32-29 advantage in the locker room.
However, the Rockets caught fire in the third period, almost literally, as someone sounded a fire alarm during half-time causing an extended delay in the game. Rockvale's DeEric Patton was the hero for the visitors as he pulled nine out of his hat, while teammate Darryl Carlton added five to the pot. Ryan Scott led Tullahoma with five points in the third while Uselton had four. However, their combination was not enough to maintain their advantage, as the lead reverted to a Rockvale advantage of three points before the last frame.
The fourth saw Uselton do what he could as he had five in the field and went three to four out of the board. Partin contributed four to the cause. However, at the other end, Malachi Long tore him apart with eight points for the Rockets. Imari Dewberry added four, which was enough to make the fourth a heavy blow as both teams had 20, leaving the 'Cats on the court of a three-point loss.
Ryan Scott with 10 and Will Partin with nine also scored the scorer's pound in the contest. Jacob Dixon had eight and Jaiden Sanchez had four and Ethan Hargrove contributed two.
It was Rockvale's third win of the season and their second against Tullahoma, as they beat the 'Cats 59-46 in the season opener as most of Tullahoma Hoops' squad were busy winning the class 4A football championship. Tullahoma's loss dropped them to 1-6 with their only 63-60 win over Moore County.