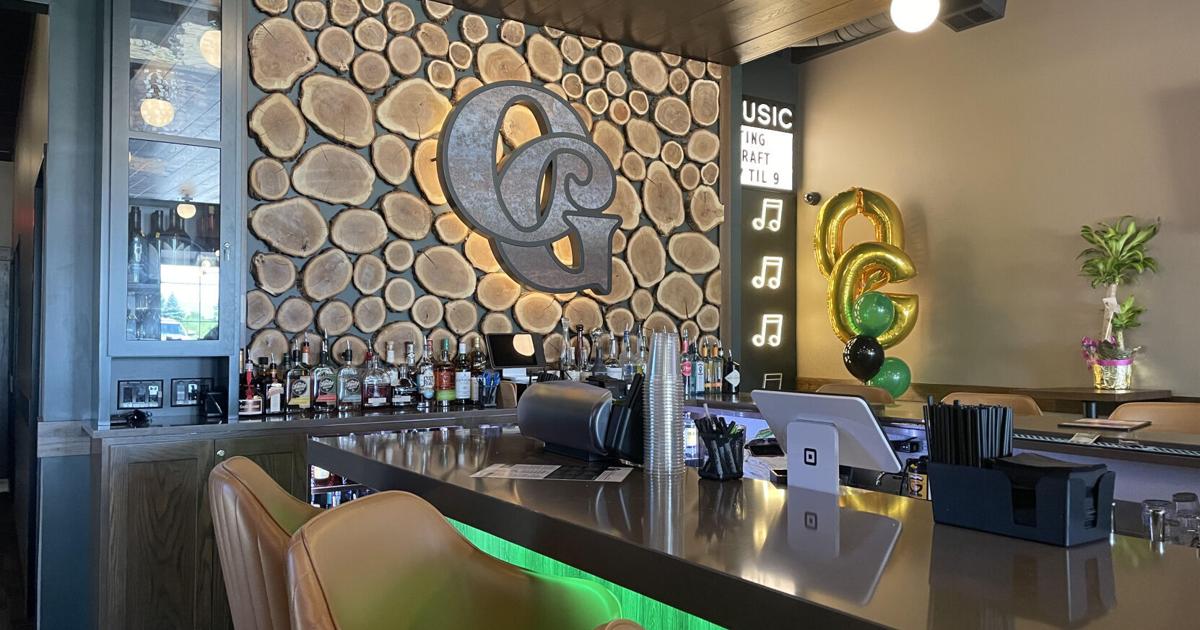 Oak Grove Tavern Brings A Neighborhood Bar Atmosphere To Bettendorf's 53rd Avenue | Food and dining
A new tavern-style bar has made its way to Bettendorf, adding to the new development on 53rd Avenue.
Oak Grove Tavern, 4371 53rd Ave., Bettendorf, held its grand opening Tuesday after being open for limited hours to ease staff into the business. The tavern is open noon to 2 a.m. Monday through Friday and 11 a.m. to 2 a.m. Saturday through Sunday, even on holidays, co-owner Johnna Chesney said.
The bar is next door to Stout's Irish Pub & Grill, which opened earlier this summer.
Chesney and her husband, Austin, also opened and operated Public House and The Ridge Social Drinkery, both in Davenport. Austin Chesney is from Bettendorf, she said, so they decided to bring their expertise to his hometown.
"This area has a lot of growth and opportunity, and I know the neighbors here are very happy that we're here," said Johnna Chesney.
If their other two locations had a baby, said Johnna Chesney, Oak Grove Tavern would. The atmosphere lends itself more to a neighborhood bar, and they wanted the tavern feel to come through in the design.
Sixteen beers are on tap, along with a selection of margaritas and Moscow mules. Although no food is served on site, Johnna Chesney said people are welcome to bring the food they like along with Oak Grove Tavern drinks. A patio will soon be built for guests to relax outside, she said.
General Manager Heather Lawson said the soft opening went well and local customers gave them a warm welcome.
"I've had endless compliments on our staff, how friendly they are," Lawson said. "And I've heard great comments about the cocktails."
Across the Sky podcast: meet the meteorologists of the Lee Weather Team!