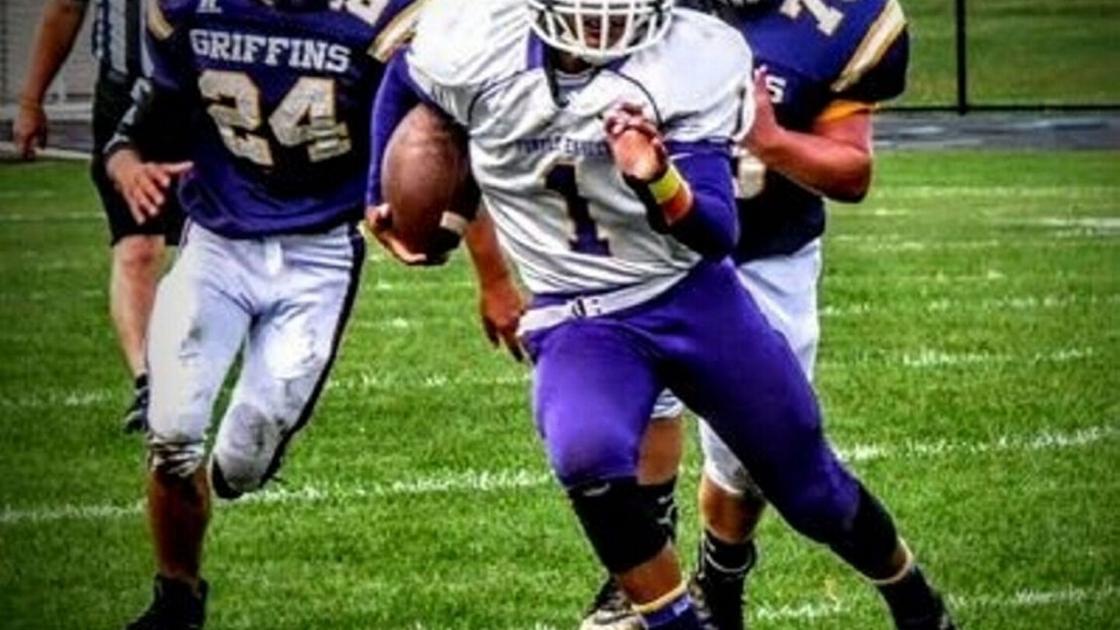 Medina, ranked No. 1 in the States, faces postponement of Week 4 game with Akron; Albion, Livonia also have PPD games | Sports
MEDINA – For the second season in a row, the Medina Mustangs football team will be forced to face a postponement of their Week 4 competition due to concerns over the COVID-19 virus.
On Thursday, Medina (3-0), the No. 1 Class C team according to the New York State Sportswriter Association's most recent state ranking, learned that their upcoming clash with the Akron Tigers, the No. 4 on the NYSSWA rankings, had been removed from the program due to a viral outbreak at Akron High School, where students will learn virtually from Monday through October 4.
Last season, Medina had her Week 4 game with the Wilson Lakemen following complications over COVID-19.
Medina won't play in Week 4, but is hoping to reschedule her game against the Tigers and sort of squeeze in five games in four weeks.
"We face some of the same obstacles that we faced in the spring," said Medina head coach Eric Valley, who led the Mustangs to a Class C Section VI championship last season. "We've learned not to lose sleep over things we can't control. We will do our best to prepare for any obstacles that we encounter. We will take this opportunity to give our injured players more rest and to refine our game mentally.
It's hard to imagine the Mustangs outperforming in the first three games of the season, as they outscored their opponents 128-22 and look on their way to winning a second straight section title. If anything, missing a week of live play has the potential to break the rhythm of a Medina offense that has been as hot as any in New York state.
That said, Valley is confident his team are seasoned enough to weather the storm and bring out a better football team on the other side of this week off.
"We're going to start planning our next game against Cleveland Hill next Friday," Valley said.
Elsewhere in Sec. VI, Mustangs rival Albion Purple Eagles, currently No.15 in the NYSSWA Class B standings, are also considering a week off after their Week 4 game with the Burgard Bulldogs was postponed due to 'COVID-19 quarantine in Albion. Attempts to reach Albion for comment on Thursday were unsuccessful.
In Section V, the Livonia Bulldogs, currently ranked No.7 in Class C according to NYSSWA, will also have their Week 4 game postponed, but for a different reason. Dogs' Week 4 opponent, the Waterloo Indians, did not have enough players on the active roster to enter the field this weekend.
The Indians currently only have 15 healthy players, below the minimum number needed to start a Sec. V football match. Waterloo played last week and lost 50-15 to Marcus Whitman / Bloomfield and is 0-3 this season.
Livonia will now meet with Penn Yan / Dundee next week.