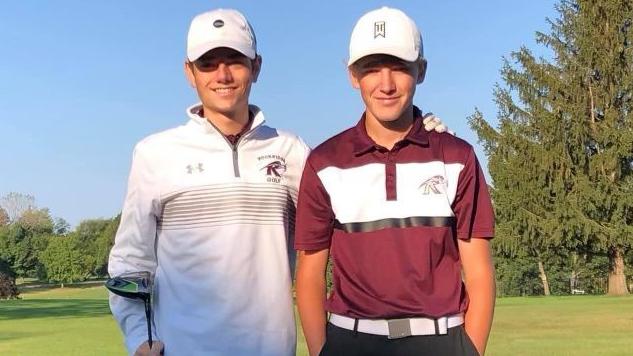 Hall and O'Neill set to lead Rockets at State Golf | High School Golf – QCVarsity.com
"When you think about what they've meant for the program over the past four years, it's the maturity and selflessness that they have (that has made them) wonderful teammates. "
It is very apparent. When asked what their goals were for the weekend, the two seniors responded in hopes that the team would pass the 18-hole cup and be part of the eight teams playing on Saturday. Their individual success, while important to the team, was secondary for the two stars who are still working on collegiate plans for the end of the season.
For Hall and O'Neill, getting to this point in the season and finishing with State dates is an old hat. This is the third state final for the two, and they are excited to be back. They were both part of the team that tied Sherrard for eighth place in the state when they were in freshman and both won individual trips in second year, Hall placing third overall and O ' Neill tied for 32nd. Last year's state finals did not take place due to COVID-19 issues, but both would have qualified had the finals been held.
Their relationship goes back beyond golf, both claiming that they have been friends for years.
On the course, they are friendly rivals who encourage each other to succeed.
"We always push each other when we train and I think we both improve," said O'Neill. "We're still competing, of course, and obviously we both want to fight. At the end of the day, no matter what, we're still friends.