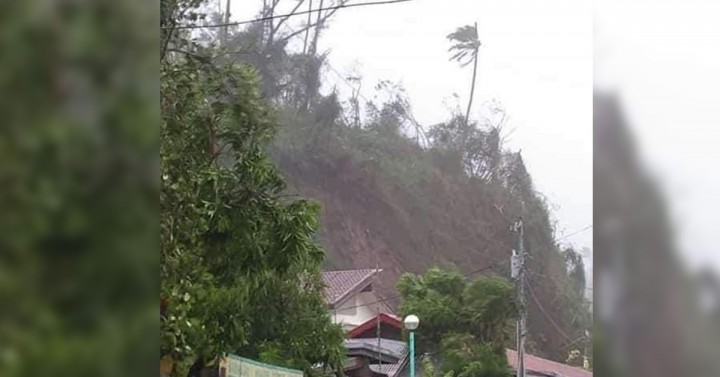 GSIS and SSS provide emergency loans to victims of "Tisoy"
MANILA – The Government Services Insurance System (GSIS) and the Social Security System (SSS) of state-run pension schemes assured on Wednesday that loan aid would be offered to members and retirees in areas affected by Typhoon Tisoy (international name Kammuri).
At a press briefing in Malacañang, GSIS Vice President for Visayan Operations Joseph Philip Andres said that an emergency loan program will soon be available for GSIS members and retirees in the regions. areas affected by the typhoon.
Andres said members and retirees can borrow PHP 20,000, payable over three years in equal monthly installments with an 8% interest rate.
They can apply for the loan after submitting a declaration of state of calamity by the Sangguniang Panlalawigan / Panglungsod and / or the National Risk Management Council for Disaster Reduction, he added.
Currently, he said members and retirees have yet to apply for a loan since the typhoon only made landfall on Tuesday evening.
The right of members and retirees is if the calamity occurs within three months.
"Kunwari if (For example) Tisoy, within three months after puwede siya maging (it can be used as) base n / A (de) declaration of this calamity and as a basis for the granting of this loan, "said Andres.
Members and retirees who are not in disaster-affected areas can benefit from the GSIS Financial Assistance Loan (GFAL).
On the other hand, Boobie Ocay, acting head of the SSS member loans department, said SSS members may soon apply for the Disaster Loan Assistance Program (CLAP).
Ocay said that under CLAP, qualified members can be granted a loan amount equal to their respective Average Monthly Salary Credit (MSC) which is calculated based on the average of the last 12 MSCs.
The loan amount will be payable over two years in equal monthly installments and at an interest rate of 10 percent per annum.
"Makiki-to coordinate kami her NDRRMC for declaration ng state of calamity kasi usually namin yung sinisigurado Region ay talagang nakalamidad so can basehan kaming official bago kami mag-offer of Calamity Package its Region na 'yun (We are coordinating with the NDRRMC for the declaration of the state of calamity as we need to make sure that an area is affected by the calamity so that we have a base before offering calamity packages in the region) ", a Ocay said in a media interview.
She said the ongoing Calamity Package is available to members affected by a series of earthquakes that hit Mindanao in October.
Besides the CLAP, the SSS also offers two other programs, the three-month early pension and the direct loan for home repair and improvement.
Section 16 of Republic Law 10121 gives the authority to declare an area or areas under a state of calamity to the President of the Philippines or units of local government upon recommendation of the National Disaster Risk Reduction Management Board (NDRRMC) or their local counterparts. known as the Local Management Council for Disaster Risk Reduction (LDRRMC), respectively.
Once in a state of calamity, the citizens of this region have the opportunity to apply for a loan from the government.
According to the Philippine Atmospheric, Geophysical and Astronomical Services Administration, Tisoy is expected to leave the Philippines area of ​​responsibility between Wednesday evening and Thursday morning and is expected to continually weaken due to the northeast monsoon. (ANP)