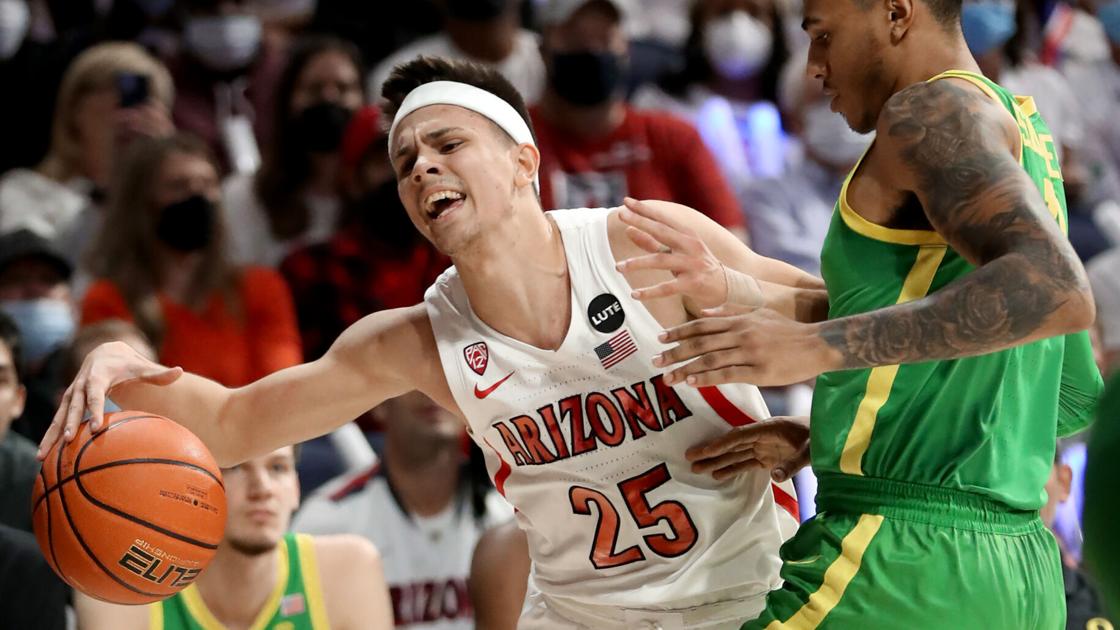 Greg Hansen: Big Game vibe isn't slowing down Wildcats, who had Ducks' best shot | Greg Hansen
Not everyone was impressed. As of Sunday morning, analytics guru Ken Pomeroy had bumped Arizona from No. 2 to No. 3 in his "proprietary algorithm" formula. Kentucky has moved up to No. 2, and it's hard to argue with that.
Kentucky plays in the SEC, which includes six teams in kenpom.comTop 20: Kentucky, Auburn, Tennessee, LSU, Alabama, Arkansas. In comparison, Oregon is ranked 73rd, a few places below the state of South Dakota.
Kentucky lost to No. 12 Tennessee 76-63 last week, but that doesn't count as a bad loss. Arizona lost a last-minute squeaker 77-73 at Tennessee in December, now considered one of Arizona's shining moments of the season, coupled with victories over UCLA and Illinois.
It doesn't really matter. Arizona will almost surely be a No. 1 seed in the NCAA Tournament even if they lose a makeup game at USC next week and drop what looks sure to be a rematch with the Ducks in Pac-12 Tournament Semi-Final.
Saturday's win over Oregon was the best proof yet that 24-2 Arizona isn't just coasting, padding a fractured resume in a disappointing conference.
The Ducks have all the components needed to be a Top 25 powerhouse: size, athleticism, length, rim protection, 3-point shooting prowess and experience. Oregon freshmen played a total of one minute Saturday. By comparison, Arizona is ranked No. 355 in the nation in "experience," with an average of 0.52 years of college experience in the playing rotation; The Oregon average is 2.37 years.