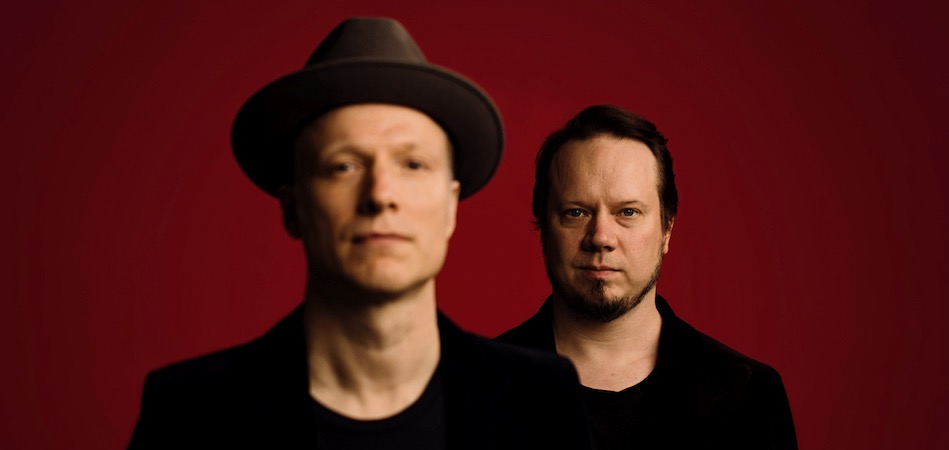 Finnish Band Tuomo & Markus Share Atmospheric Single "Highest Mountain"
After returning from a hiatus to deliver their evocative single "Wishful Information", the Finnish act Tuomo and Markus have shared a new offering titled "Highest Mountain," ahead of their upcoming second album Game changing. Known for its exploratory style that bridges the gap between psychedelic and folk, "Highest Mountain" effectively conjures up an airy, soothing soundscape that feels highly immersive.
On "Highest Mountain," expansive guitars provide a lush introduction before the duo's emotive and vibrant vocal harmonies enter to give the song a layered feel. Building dynamically as graceful string arrangements swell below, "Highest Mountain" showcases the band's poignant songwriting and penchant for crafting engaging, dreamlike soundscapes.
Speaking of the inspiration behind 'Highest Mountain', they said, "Highest Mountain has been inspired by the political polarization and dogmatic thinking that our societies have faced over the past 5-6 years, starting with the elections that led to Brexit and Trump. presidency, resulting in the attacks on the United States Capitol, the reversal of abortion rights in the United States and, in part, the current war in Ukraine. Some of these can be attributed to the tribalism that the social media era has created – the idea that "we believe what we have to believe" and our confirmation bias".
Tuomo & Markus are a new musical project by the famous Finnish soul and jazz artist Tuomo Prättälä and singer-songwriter Markus Nordenstreng of The latecomers. The duo's music has been described as Nordic Americana and indie-folk with distinct jazz, soul and prog-rock influences. Their latest single "Highest Mountain" will appear on their upcoming LP Game changing.