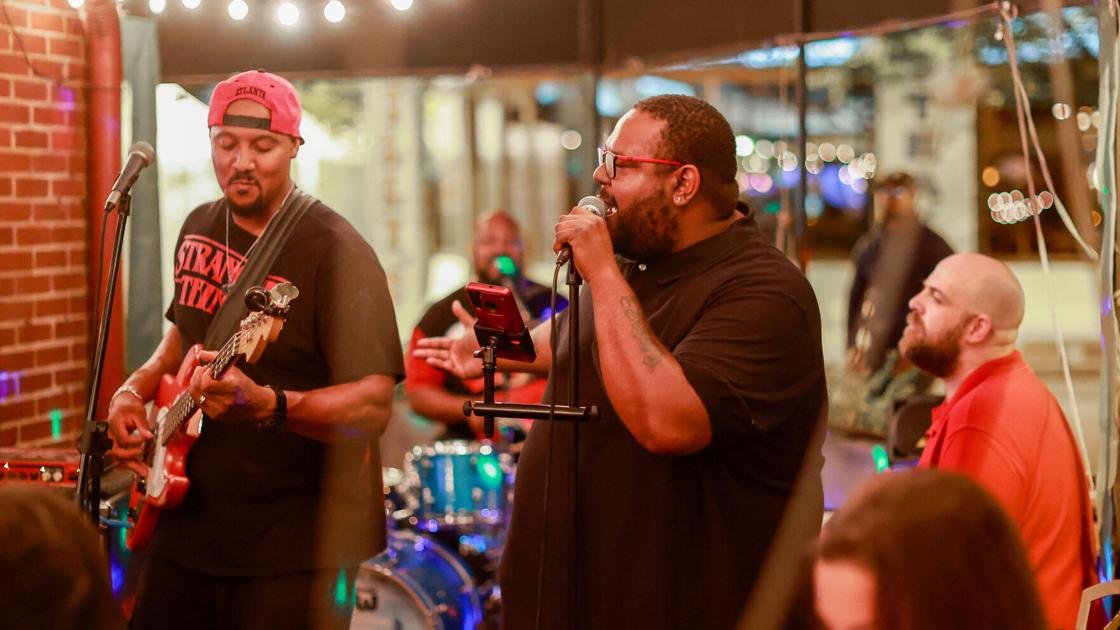 cutNscratch: Singer Stu Brown performs to 'change the mood' (copy) | Z-not-digital
When a group of old friends all showed up at Starr Hill, the singer knew something was wrong.
"JoJo finally got out with this. … It took me by surprise and I was honored because this man, he's so selfless, he often puts himself before others, "said Brown. "It made me cry a little"
It hasn't been an easy time for Brown. A surgical team installed a pacemaker three years ago, and he still suffers from related heart problems.
"I went to the hospital singing," he said. "The doctor looked at my wife and said, 'Does he sing all the time? This man could literally be dead by now. She said, 'He sings all the time, even when he's sick.' "
He leaves concerts tired and sore, he said, but he wouldn't miss one. On one show, he said, a young man said he was considering suicide, but hearing Brown sing helped him change his mind.
"It touched me," he said. "When he said that, I knew I had something special about these shows. I tell JoJo every time, we should never take for granted the chance we have to sing and perform for people. Sometimes you never know what someone is going through, but you can sing that song that might help someone, uplift them, or change their day.
"Just about the way we play on stage and have fun, it changes somebody's mood and it makes them feel like these guys are awesome. They help me feel better about myself. They help me feel better about my situation. And life goes on."