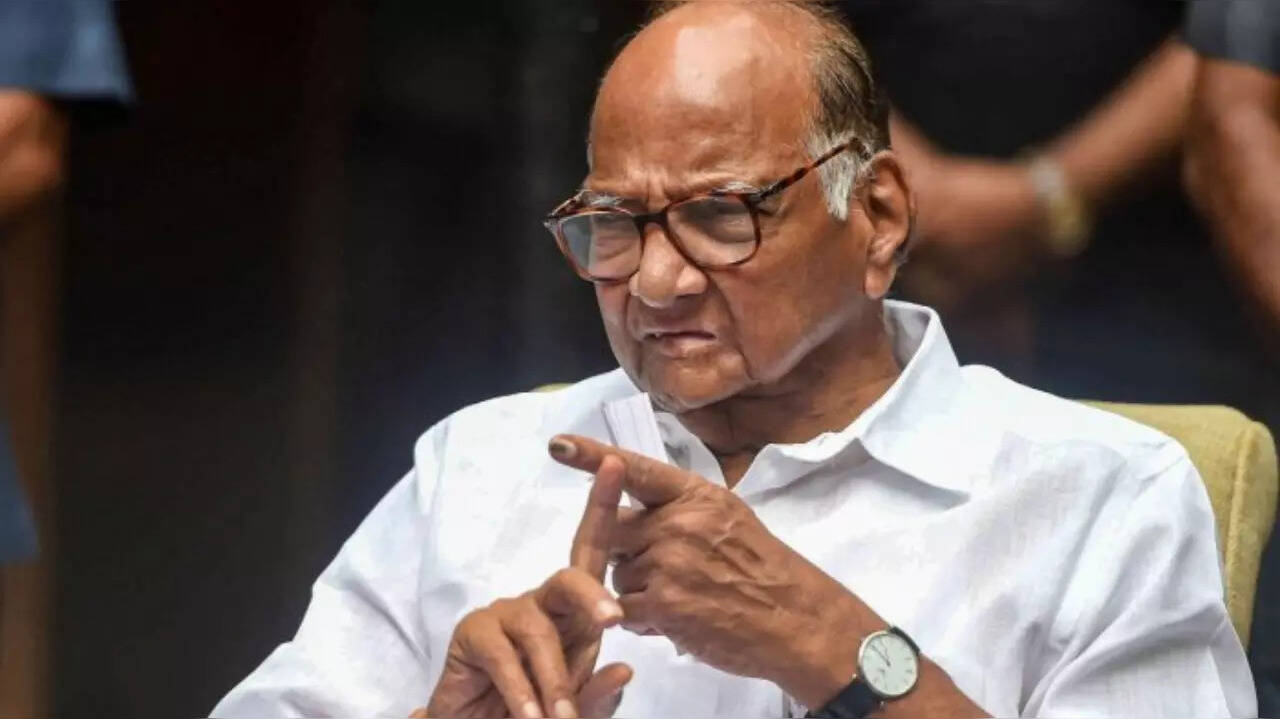 BJP creates 'poisonous atmosphere' in India through 'The Kashmir Files': NCP leader Sharad Pawar
New Delhi: Amid the ongoing political debate over 'The Kashmir Files', PCN chief Sharad Pawar Thursday accused the BJP to create a "poisonous atmosphere" by spreading "false propaganda" about the exodus of Kashmiri Pandits from the Kashmir Valley through the film.
"Such a film should not have been allowed to be screened. But it has tax advantages and those responsible for keeping the country together encourage people to watch the film which stirs up people's anger," said Pawar.
He was addressing a convention of the Nationalist Congress Party's (NCP) Delhi Unit Minorities Department.
Speaking at the event, the former Maharashtra chief minister said it is true that Kashmiri Pandits had to leave the valley but Muslims were also targeted in the same way. "Terrorist groups based in Pakistan are responsible for attacks on Kashmiri Pandits and Muslims," ​​he said.
The NCP leader further targeted the center run by Narendra Modi and said if he really cares about the Kashmiri pundits then he should do all he can for their rehabilitation and not stir up anger in their minds over the minorities.
Pawar also denounced the Bharatiya Janata Party (BJP) for dragging Jawaharlal Nehru into the debate and pointed out that Kashmiri Pandits had to leave the valley when Vishwanath Pratap Singh was Prime Minister.
Related News
Who is Bitta Karate who family of slain Pandit Kashmiri Satish Kumar Tickoo filed a lawsuit against?
"Vice President Singh's government was supported by the BJP. Mufti Mohammad Sayeed was the Home Minister and Jagmohan, who later contested the Lok Sabha polls in Delhi as a BJP candidate, was the Governor of Jammu and Kashmir," he said.
The former Union Minister noted that the then Chief Minister of Jammu and Kashmir, Farooq Abdullah, resigned over disputes with Jagmohan and added that it was the Governor who facilitated the departure of the Kashmiri Pandits from the valley.
Related News
'The Kashmir Files': Even after 32 years, Kashmiri Pandits got a movie but no justice, says Arvind Kejriwal
Vivek Agnihotri's director "The Kashmir Files" revolves around the forced exodus of Kashmiri Pandits from their home state after Pakistani-backed militants targeted the community in the early 1990s.
(With PTI entries)