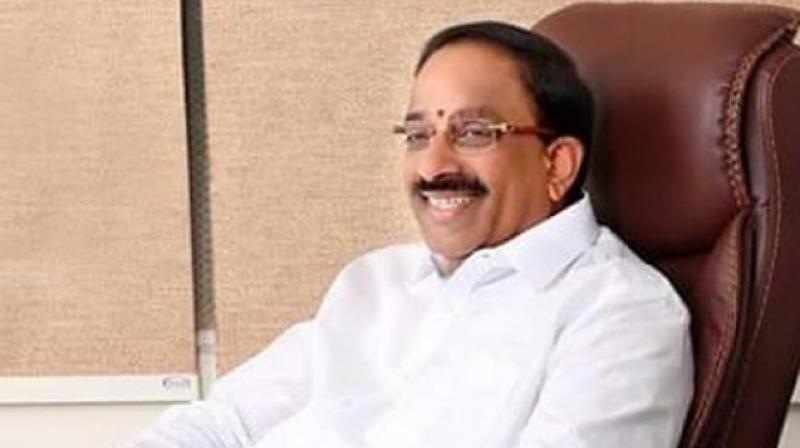 A congress atmosphere at TRS
Khammam: The TRS base is surprised at the groupism and division that has erupted within the party, with leaders organizing rallies and counter-rallies in various constituencies in Khammam district.
TRS cadres in the Sattupalli Assembly constituency, for example, are split between two groups led by lawmaker Sandra Venkata Veeraiah and former MP Ponguleti Srinivasa Reddy.
Transport Minister P. Ajay Kumar and Veeraiah took part in a rally at Kandukuru in the Sattupalli segment and addressed the people there. Veeraiah's associates arrived with about 300 cars.
To counter this, Srinvasa Reddy organized a rally on the same day in Kandukuru. It was under the guise of a visit to the Venkateswara Swamy temple revival program, which hundreds of his followers attended.
K. Sanjeeva Reddy, a TRS activist in Vemsoor, said the groupism that started in the ruling party was not the way it worked. "We haven't seen such groups in the TRS in the past eight years. It's new to the party. This resembles the dissent seen in Congress.
TRS workers are divided into two groups in each village of Sattupalli ward.
The situation is the same in the Palair Assembly constituency. Police have filed a complaint against 12 TRS activists led by MP Palair K. Upender Reddy. The activists are strong supporters of former minister Tummala Nageswara Rao. His supporters staged a dharna outside the Khammam Rural police station against the arrest of their colleagues.
Such groupism is also seen in Madhira and Wyra Assembly constituencies in Khammam district and Kothagudem and Pinapaka in Bhadradri district.
K. Ramakrishna, a political analyst, said there was a lot of freedom in Congress and any leader could oppose another. "There was no such freedom in the TRS and the leaders have to toe the party line. It all started after MPs from other parties joined the TRS," he said.
Interestingly, the TRS chairmen of the two district party units remained mere spectators and took no steps to control these activities.
…